NEW JOBS
Internship programs
opened in 2022
Get to know all the intership programs that are open in 2022 and make your inscription to conquer the job vacancy you have always dreamed of. Register freely to apply yourself and also to receive and look for job vacancies
free subscription
The best vacancies are at Companhia de Estágios
Programs for young learners, internship and trainee: find the ideal job vacancy!
Find the best internship,young learner and trainee vacancies at the best and biggest companies of Brazil. We have opportunities in all areas for high school, technical and college students.
If you want to start your career at groundbreaking and rewarded companies that are also significant in the employment market, you can count on Companhia de Estágios!
Half of the companies hiring by our website are among the best places to work. They are also known for providing extremely trustable work environments, professional growth and a sentiment of pride in belonging to somewhere.
Do you want to conquer one of the best internship vacancies in Brazil? Stop wasting time!
Sign up freely on our website to be able to check on all open vacancies and be the first one to receive, via SMS and email, the most wanted working market information about internship programs.
free subscription
Looking for trainees vacancies? Get to know the PPM Trainee!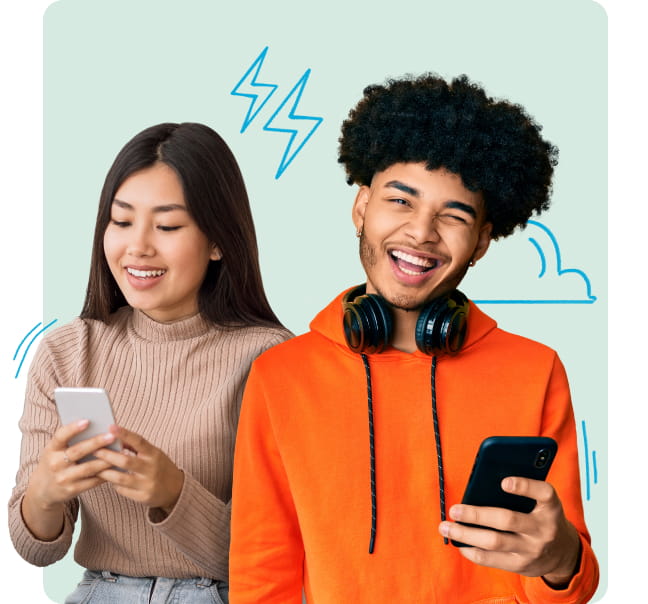 EXPERIENCE PROGRAMS FOR STUDENTS
Search for vacancies or live the experience of an internship
+4.000
opportunities

per year
Have you ever imagined working at the company of your dreams? Or just getting the chance to live the whole experience of your profession for a day? At Companhia de Estágios you can do it and it's very easy!
Pick one of the companies enrolled at the Job Experience Day Program and have the chance to live the amazing experience of spending an entire day discovering how it is to work at the chosen organization.
If you prefer, you can enjoy your school vacation in an awesome way and apply to a Vacation Internship!
To participate, it's very simple and easy. First, you have to register at Companhia de Estágios.
As soon as the companies open the Job Experience Day Program inscription or the Vacation Internship, you'll be notified. After that, you'll only have to confirm your participation. Thus, you'll have the chance to spend an entire day at the chosen company, getting to know the culture and, also, seeing first hand how it's to work there.
If you are already registered, just keep everything updated so you can receive our notifications. Don't forget to follow us on Tik Tok, Instagram, Facebook, LikedIn, Twitter and also on our Youtube channel.
Discover experience programs
SERVICES FOR COMPANIES
Solutions for companies that go beyond recruiting
The Companhia de Estágios |PPM Human Resources is a young company that offers solutions to selection problems, management and development of young learners, internship and trainee problems to the best companies of the world.
With cutting-edge technology, reliability and agility, we offer incredible solutions with impeccable results for your company. Get to know some cases and see what Companhia de Estágios can do for your organization! Let 's talk?
Recruitment and selection of young learners, interns and trainees;

Administration of internship contracts;

Administration of contracts and training of Young Learners;

Employer branding;

Diversity Programs;

Tech / Hackathons programs.
free subscription
Best talents database from Brazil
About Companhia de Estágio
Since 2006, a Companhia de Estágios offers assistance at hiring interns, young learners and trainees.
We do our part so that the companies find the talents they need and, also, so that students can get the chance to grow and develop professionally.
We believe people are the most important factor in any kind of organization. Therefore, recruiting, selecting, maintaining and developing talents must be part of any company's strategy that wants to potentialize their results and really grow.
Our mission is to fulfill the necessity organizations have when talking about developing learning programs, internship and trainee programs by integrating companies and students, so that it is possible to grow and develop both, the companies and people.